When you post something, please start off by categorizing it before you post!
Use the following words with brackets.
If it's a question - [ASK]
Having trouble with something or need support - [SUPPORT]
You have a win or aha moment - [WIN]
You want to share something - [SHARE]
Example:
[ASK] What's difference between "ce" and "ne"?
[ASK] What do I find the live chat?
[SUPPORT] I can't seem to understand this yet.
What I am doing wrong?
[WIN] I just had a 10 minute conversation in Italian!
[SHARE] I'll be in Italy this week if you'd like to meet up!
By doing it like this it makes it is to use the search feature in the left side bar. Also make sure to tag me as well if you have a specific question for me!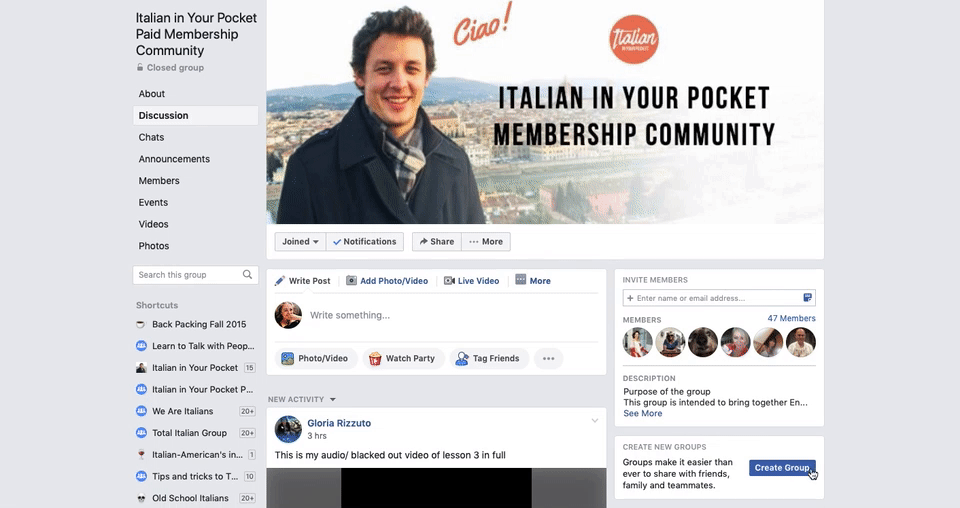 If you have any questions, please contact us at hello@italianinyourpocket.com or click the live chat icon at the bottom right hand corner of the screen.