You can ask all Italian language related questions in the private Facebook Group.
Before asking your question, please insert [ask] at the beginning of your post. This way if anyone also has the same question they can search for this question by typing in [ask] and any key words related to the question in the search box of the group.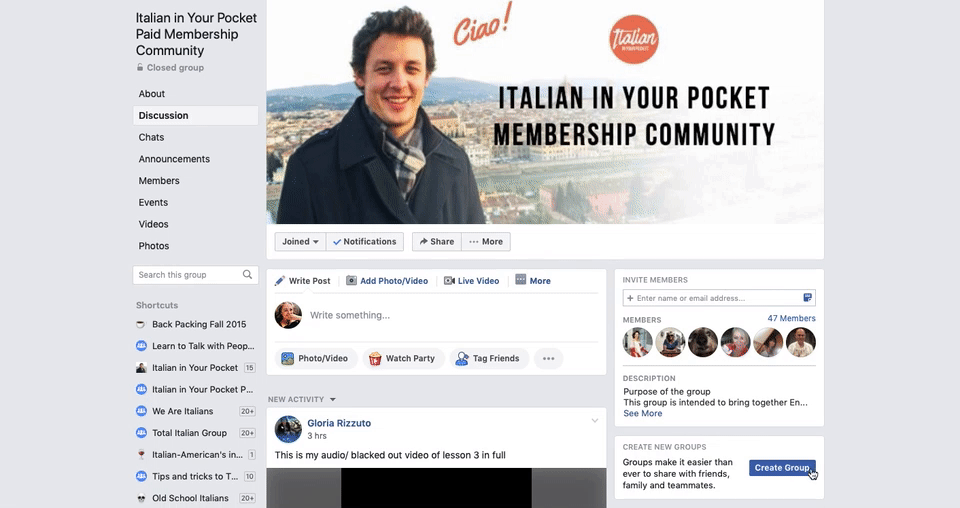 If you have any questions, please contact us at hello@italianinyourpocket.com or click the live chat icon at the bottom right hand corner of the screen.