Here are the steps for updating your credit card.
First
Once you are logged in on the main site, go to the upper right hand corner and click on Billings as you see in the picture below.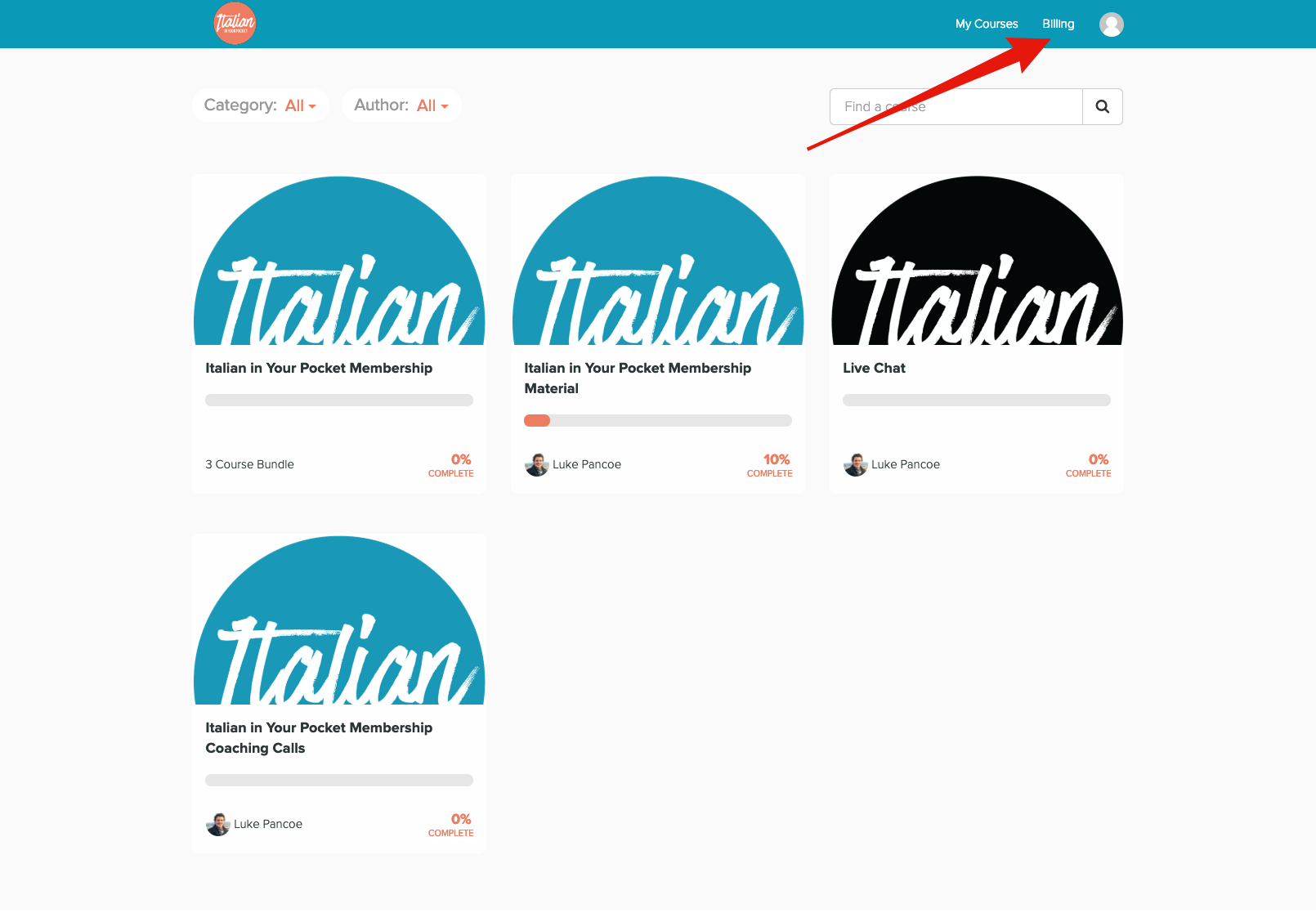 Second
You will then need to enter the email address connected with your account. You will be receiving an email with a link to access your billing information. Click on this link.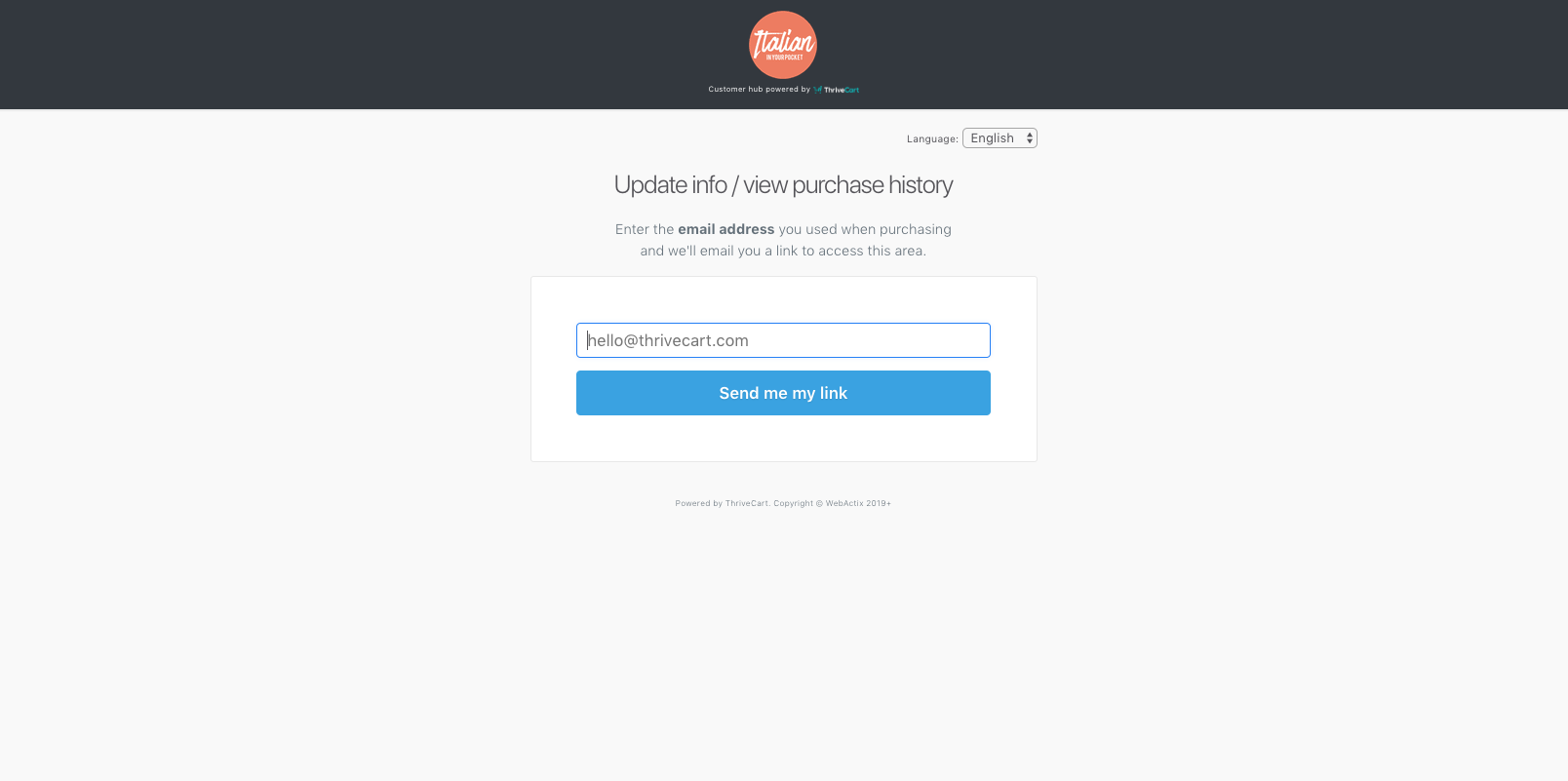 Third
When you click the link that was emailed to you from thrivecart, you will be sent to your billings information page. In order to update your credit card information, you will need to select "Subscription" and then "Update card info". You can now update your credit card information here.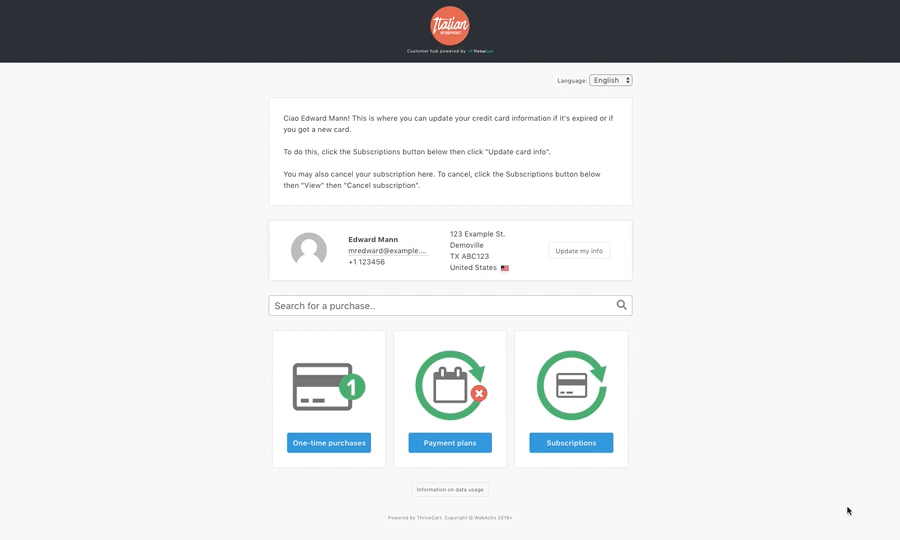 If you have any questions, please contact us at hello@italianinyourpocket.com or click the live chat icon at the bottom right hand corner of the screen.