You can login to your account by going to italianinyourpocket.com/login
Use the email that you used when you signed up for the course.
If you forgot your password, select "Forgot Password?" and complete the extra steps here: https://italianinyourpocket.reamaze.com/articles/reset-password.
If you've just enrolled into a course, make sure you check your email and confirm your account first.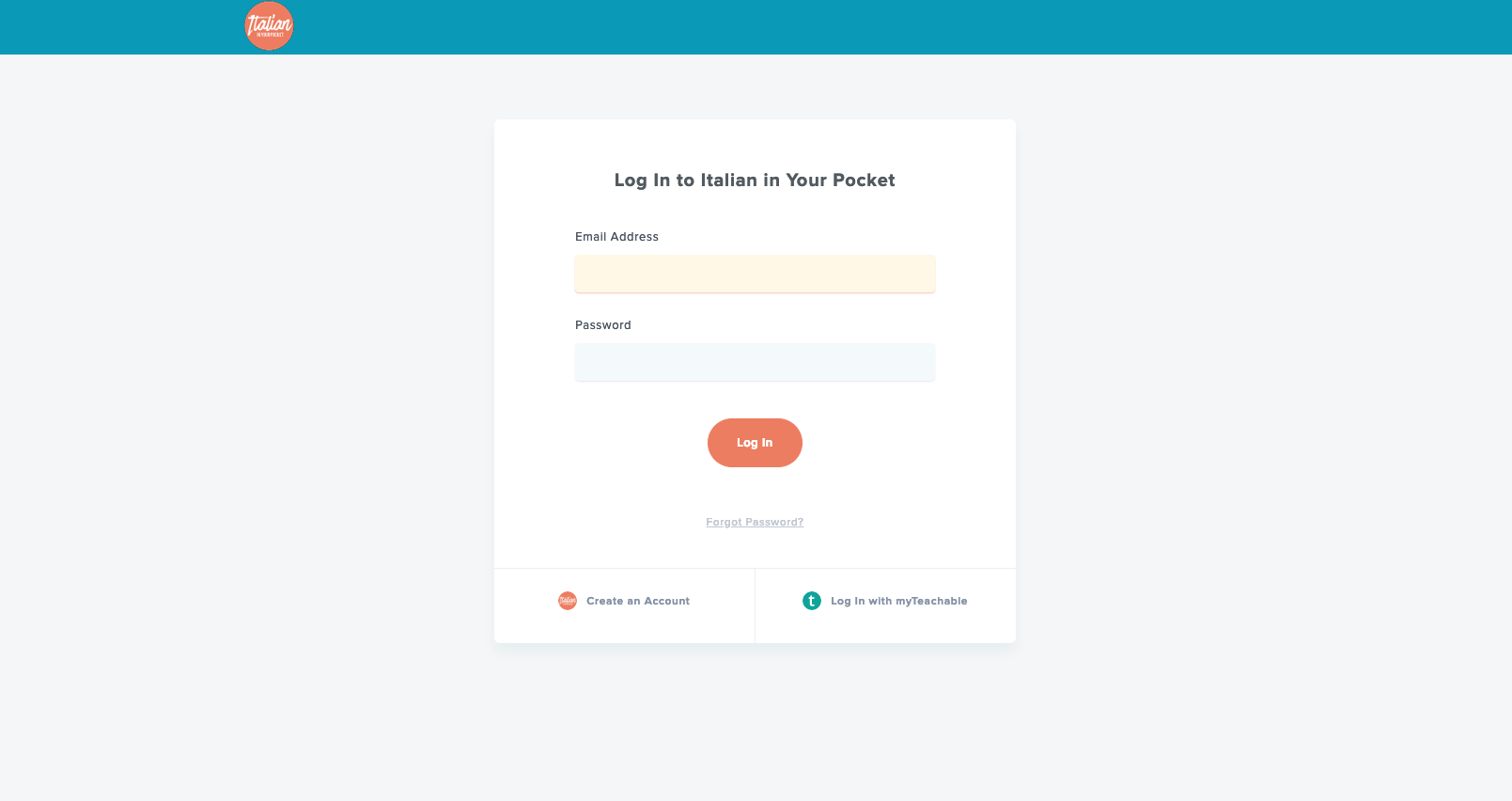 If you have any questions, please contact us at hello@italianinyourpocket.com or click the live chat icon at the bottom right hand corner of the screen.