You can cancel your account at any time by logging into your account at login.italianinyourpocket.com
In the upper right hand corner, select Billings (as noted in the picture below.)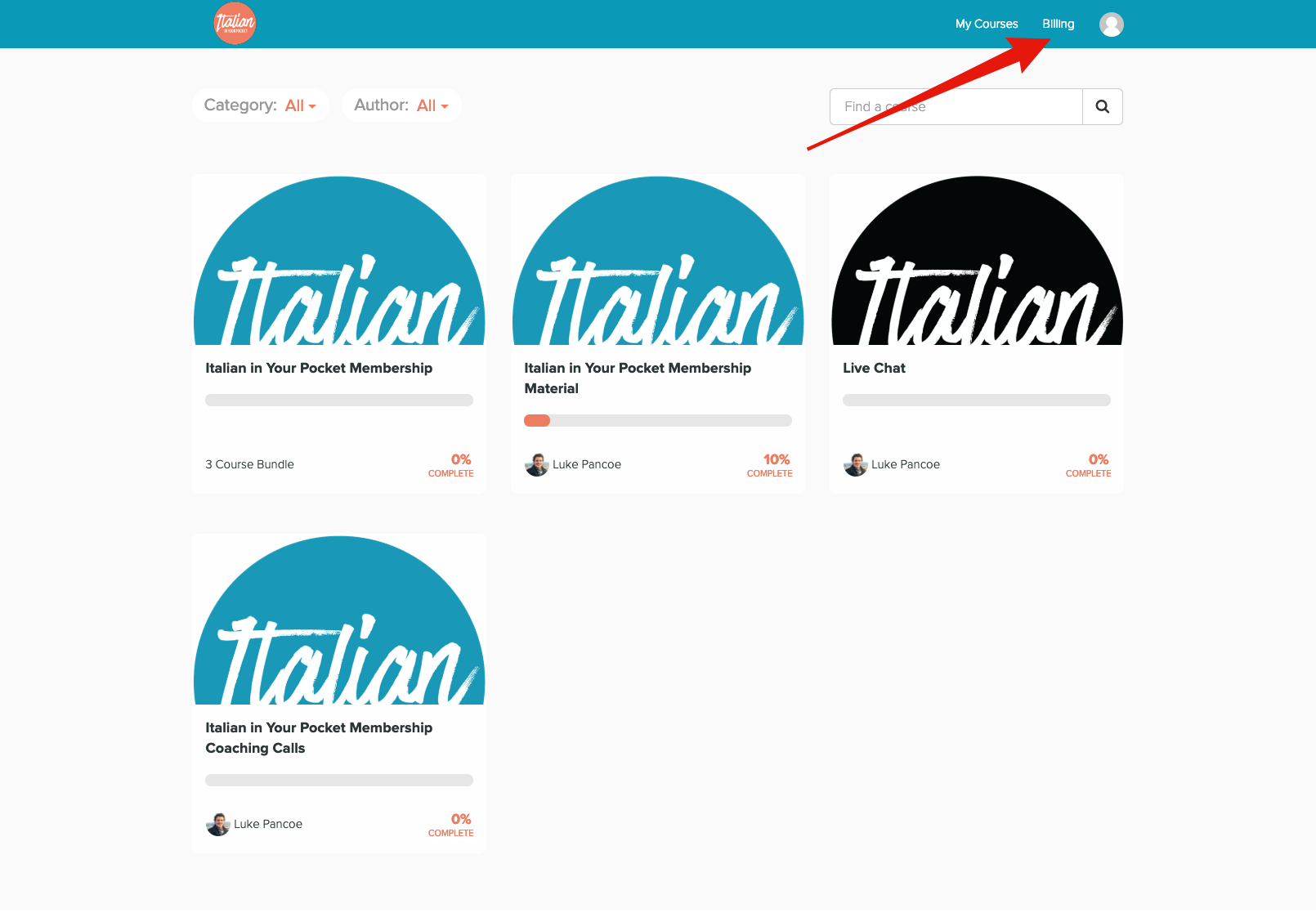 You will then need to enter your email associated with the account. You will be sent an email shortly after which will include a link for your billing information.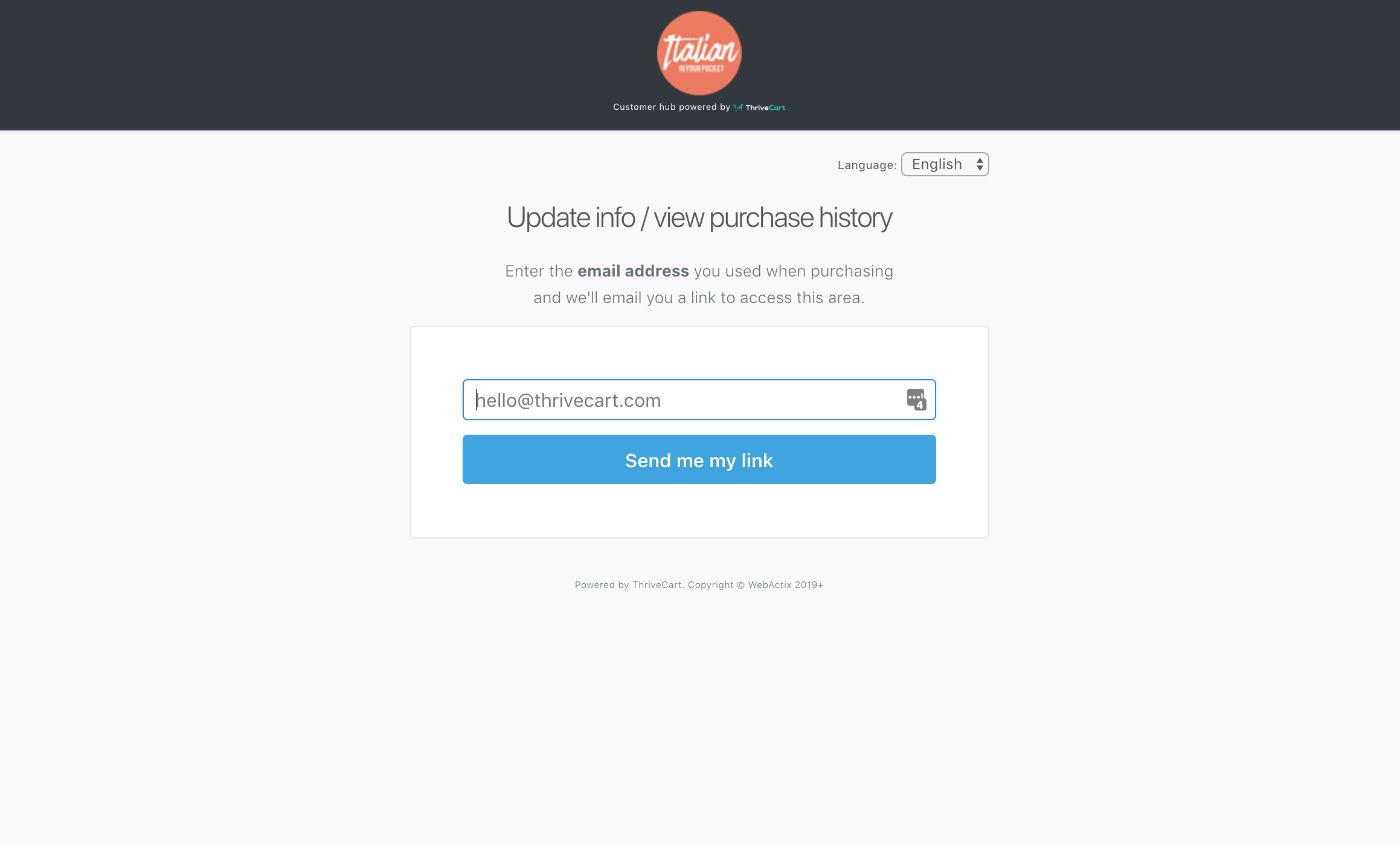 Once you click the link, you will be sent to your billing information page. You will need to select Subscription at the bottom right hand corner.
You will then select view on the Membership Course Material and finally click the Cancel subscription button in red.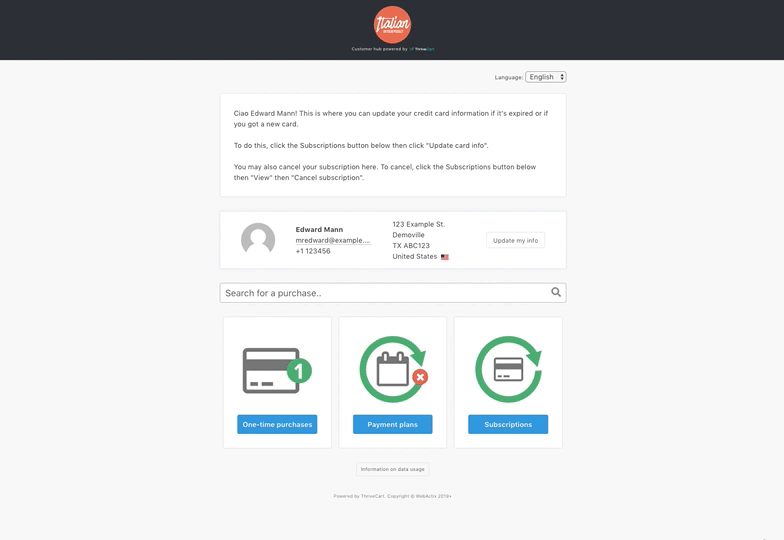 If you have any questions, please contact us at hello@italianinyourpocket.com or click the live chat icon at the bottom right hand corner of the screen.